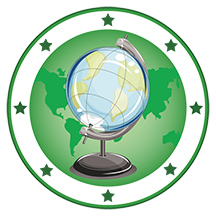 This year's Annual Department of Geography and Environmental Science Reception and Awards Presentation will take place on Friday, May 10, 2019 from 4:00 pm to 6:30 pm in the Faculty Dining Room, 8th Floor, Hunter West Building located at Lexington Avenue and East 68th Street, New York City.
Featuring the Winners of the 2019:
Anastasia Van Burkalow Award for Distinguished Service
Society of Woman Geographers Graduate Fellowship Award
Miriam and Saul Cohen Prize(s) for Geographic Excellence
Oak Tree Prize
Alice Hudson Award
Gamma Theta Upsilon Induction
Tickets information is forthcoming and tickets can be purchased from the department main office, 1006 HN.

Download and submit the ticket purchase form.